SNc Channels:
Search
About Salem-News.com
Salem-News.com is an Independent Online Newsgroup in the United States, setting the standard for the future of News.
Publisher:
Bonnie King
CONTACT:
Newsroom@Salem-news.com
Advertising:
Adsales@Salem-news.com
~Truth~
~Justice~
~Peace~
TJP
Mar-27-2013 20:44
Historic Evidence that Toppled the Pope is Now Available
Salem-News.com
Help Preserve the History they Want Remain Hidden...
(BRUSSELS) - The Exclusive Common Law Court Evidence that Indicted the Pope and the Queen of England for Genocide is now available in DVD format and as online links through the ITCCS
The ITCCS has released the complete evidence of the International Common Law Court of Justice case that forced Pope Benedict to resign, and may cause Queen Elizabeth to do the same.
The 150 exhibits that found Canada and its churches, the Vatican and the Crown of England all guilty of Genocide are now contained on four DVD's, usable in classrooms, libraries, at conferences and as online educational tools.
The complete evidence is found at these four sites:
www.youtube.com/watch?v=UvhfXAd08TE - Common Law Court Proceedings - Genocide in Canada  (Part One) - 1 hr. 46 mins.

https://www.youtube.com/watch?v=OPKFk_L7y9g - Common Law Court Proceedings - Genocide in Canada  (Part Two) - 1 hr. 47 mins.

www.youtube.com/watch?v=ormOIlOi4Vc - Final Court Verdict and Sentencing - 8 mins. 30 secs.

https://www.youtube.com/watch?v=IylfBxm3sMg - Authorizations and Endorsements of ITCCS/Kevin Annett by indigenous eyewitnesses - 10 mins.
These videos can also be ordered in DVD format as a unit.

Price: For the entire set (includes postage) : $50 (for individuals) , $100 (institutions)

For $10 more, we will include a DVD copy of the award-winning documentary film on Genocide in Canada: Unrepentant (Best documentary Los Angeles and New York Independent Film Festivals, 2006, 2007)

To order: Send a cheque or money order made out to Kevin Annett and mailed to W. Annett, 1000 Walker St., Unit 223, Holly Hill, Florida USA 32117

Or through the pay pal account at www.itccs.org

Help to preserve and use this priceless historic record of the Canadian Holocaust they keep trying to bury! Educate the next generation about the truth of the ongoing crimes of Church and State!
 
ITCCS Central, Brussels
27 March, 2013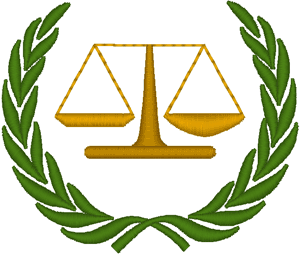 --

A people can value nothing greater than their own freedom and dignity, and must defend these with their last drop of blood. There is no duty as sacred and no higher law. The pernicious belief that one can secure these without conflict and by avoiding danger is both false and poisonous. Danger can only be met with virile courage joined with a calm and firm resolve and a clear conscience. These virtues alone form the true leaders of a people and bring into being the martial forces that can win the deepest and cherished dreams of humanity.
- Karl von Clausewitz, 1831

"The great only appear great because we are on our knees. Let us rise!"
- Camille DesMoulins, French revolutionary, 1790

"I gave Kevin Annett his Indian name, Eagle Strong Voice, in 2004 when I adopted him into our Anishinabe Nation. He carries that name proudly because he is doing the job he was sent to do, to tell his people of their wrongs. He speaks strongly and with truth. He speaks for our stolen and murdered children. I ask everyone to listen to him and welcome him."


Chief Louis Daniels - Whispers Wind




Elder, Crane Clan, Anishinabe Nation, Winnipeg, Manitoba




Articles for March 26, 2013 | Articles for March 27, 2013 | Articles for March 28, 2013
In Salem
Sign Up Now!
---
---
---
---
---
---
---