SNc Channels:
Search
About Salem-News.com
Salem-News.com is an Independent Online Newsgroup in the United States, setting the standard for the future of News.
~Truth~
~Justice~
~Peace~
TJP
Mar-21-2013 19:11
The Easter Week of Reclamation - March 24-31, 2013
Salem-News.com
A Week of Spiritual and Community Reclamation will Commence this Sunday, March 24, and continue to Easter.
(BRUSSELS ITCCS) - The Reclamation be staged in over fifteen countries by ITCCS members and hundreds of citizens, in alliance with spiritual elders and all victims of church violence.
The week will consist of the following:
1. Public prayer and fasting, followed by Public Exorcism ceremonies at and within various churches;
2. The Public Proclamation of a Banishment and Spiritual Expulsion Order, to accompany the exorcisms, and
3. The peaceful occupation and reclaiming of church buildings according to enforce the Common Law Court Order of March 5, 2013.
A leaflet to distribute at these churches is attached (Easter Week Leaflet) along with a Proclamation (Public Notice) to be read at the churches.
This material will explain our purpose and action to church goers, the public and the media, so please use and share both the Leaflet and the Proclamation.
These two attachments will be translated into numerous languages, and will be posted soon at the ITCCS International site:
http://kevinannettinternational.blogspot.fr

For more information contact ITCCS at this email. Use this plan and leaflet to commence these actions in your community at local churches, starting this Sunday, March 24, and beyond!

ITCCS Central, Brussels
21 March, 2013
www.itccs.org  - www.itccs.tv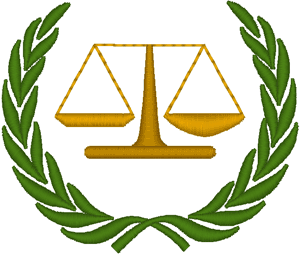 --

A people can value nothing greater than their own freedom and dignity, and must defend these with their last drop of blood. There is no duty as sacred and no higher law. The pernicious belief that one can secure these without conflict and by avoiding danger is both false and poisonous. Danger can only be met with virile courage joined with a calm and firm resolve and a clear conscience. These virtues alone form the true leaders of a people and bring into being the martial forces that can win the deepest and cherished dreams of humanity.
- Karl von Clausewitz, 1831

"The great only appear great because we are on our knees. Let us rise!"
- Camille DesMoulins, French revolutionary, 1790

"I gave Kevin Annett his Indian name, Eagle Strong Voice, in 2004 when I adopted him into our Anishinabe Nation. He carries that name proudly because he is doing the job he was sent to do, to tell his people of their wrongs. He speaks strongly and with truth. He speaks for our stolen and murdered children. I ask everyone to listen to him and welcome him."


Chief Louis Daniels - Whispers Wind


Elder, Crane Clan, Anishinabe Nation, Winnipeg, Manitoba



_________________________________________




Articles for March 20, 2013 | Articles for March 21, 2013 | Articles for March 22, 2013
---
---
---
In Salem
Sign Up Now!
---
---
---
---